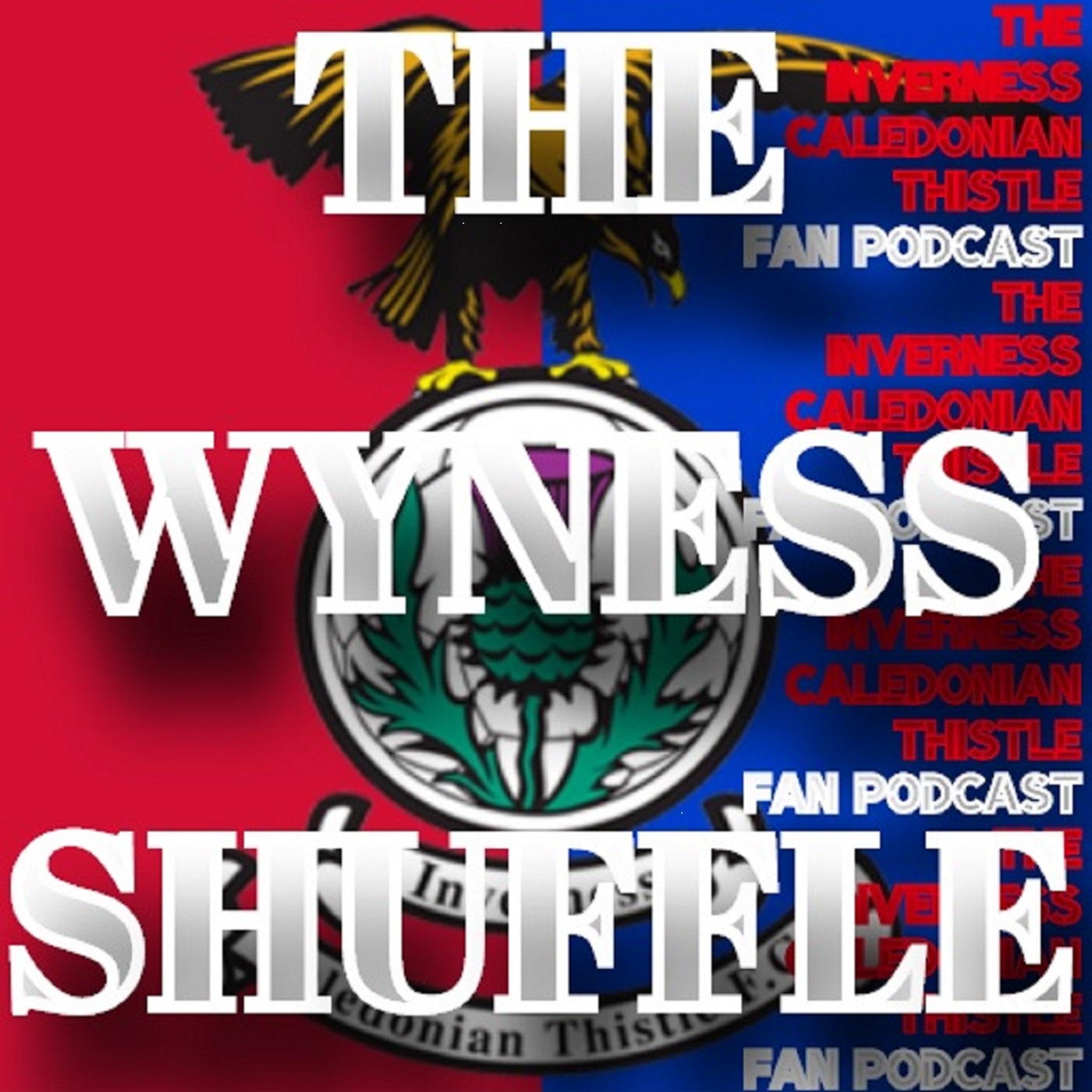 After 16 seasons and a record 589 appearances from 1996-2012, Caley Thistle' icon Ross Tokely makes his Wyness Shuffle debut!
Tokes joins Moff, AY and Riley to take a look at the November action, look forward to the festive period, overview the season as a whole and take a look back through his own outstanding career and service to ICTFC.
Expect tales of Somerset Park and Dingwall, Terry Butcher and Pele plus legends such as Darren Dods, David Bagan, Grant Munro, Liam Keogh, Claude Gnapka, Kenny Gilet and Vetle Anderson.
And after nearly two months without a pod, due to illness and family commitments, you can forgive us the two hour run time. It is Ross Tokely after-all.
If you want to pick and choose your segments, timecodes galore below.
3.36  Good and Bad: Ross and the Shufflers take a look at the good and the bad of the last month's action: the impact of Allardice and Macgregor, the loss of Carson, the return of Scott Kellacher and the frustrating results.  
10.04  Game by Game: Queens away, Pars at home, Ayr away, Partick away, Abroath at home, plus Tokes playing for County, and the inimitable workrate of Graham Bayne.    
27.37  Tokes' Fast 5 #1: Best manager, game, goal, ground and achievement in football.
30.00 Interview: ICTWFC: Riley sat down and spoke with ICTWFC defender and cultured ball playing centre half Alex Andrews, who ran us through how the team is getting on this season and what it's like being part of the Caley Thistle family.
41.07 Interview: Kirk Broadfoot: He's played in the UEFA Cup final, won the league cup, the old first division, and three premier league titles, so why come to Inverness at this stage in the career, how much time does he spend in the gym and his thoughts on the Kilmarnock doubters.
56.55  Tokes' Caley Exit: "I didn't want to leave the club, I really didn't. It took me a long time to get over it." Ross speaks open and honestly about his exit from Inverness in 2012.  
1.02.44  January additions: Where should we add and why?  
1.04.46  Tokes Fast 5 #2: Worst game, best game, regrets, hardest opponent, and piss-ups.  
1.06.47  League lookahead: The boys show no enthusiasm for the cup games v Morton and Raith, while Tokes shows a lot of enthusiasm for the cup games v Morton and Raith. We analyse the upcoming Kilmarnock match in-depth and talk about Greenock's finest boozer, the Norseman.
1.19.49  Interview: The Pars: Peter Grant out, Yogi in, and an immediate reaction against us. Sadly. We spoke to Pars fan and ParsTV commentator Jordan Burt.
1.32.43  Ross Tokely: Where are you now? We spoke to Ross about his current coaching of the under-16s, his love of football and his prolonged career in the North Caley League and Inverness Amateur League.  
1.39.14  Quiz: You Can Toke To Me: How else better to go through 16 seasons and 589 games than in the form of a quiz. How many will Tokes get out of ten?
1.47.27  The Shufflebus: On Saturday 6 November, the Shuffle decided to charter our first ever minibus to Ayr Away, ferrying some 12 central-belt based ICT fans to the game at the iconic Somerset Park. Here follows the tail of the Shufflebus, and its bloody messy and the sound is awful.
1.55.03  Mailbag: The usual smattering of questions and queries from ICT fans far and wide.  
2.02.25  Tokes Fast 5 #3: Best craic, worst craic, worst dresser, worst trainer, most ridiculous thing he's seen in football.
That's it. Yip yip.