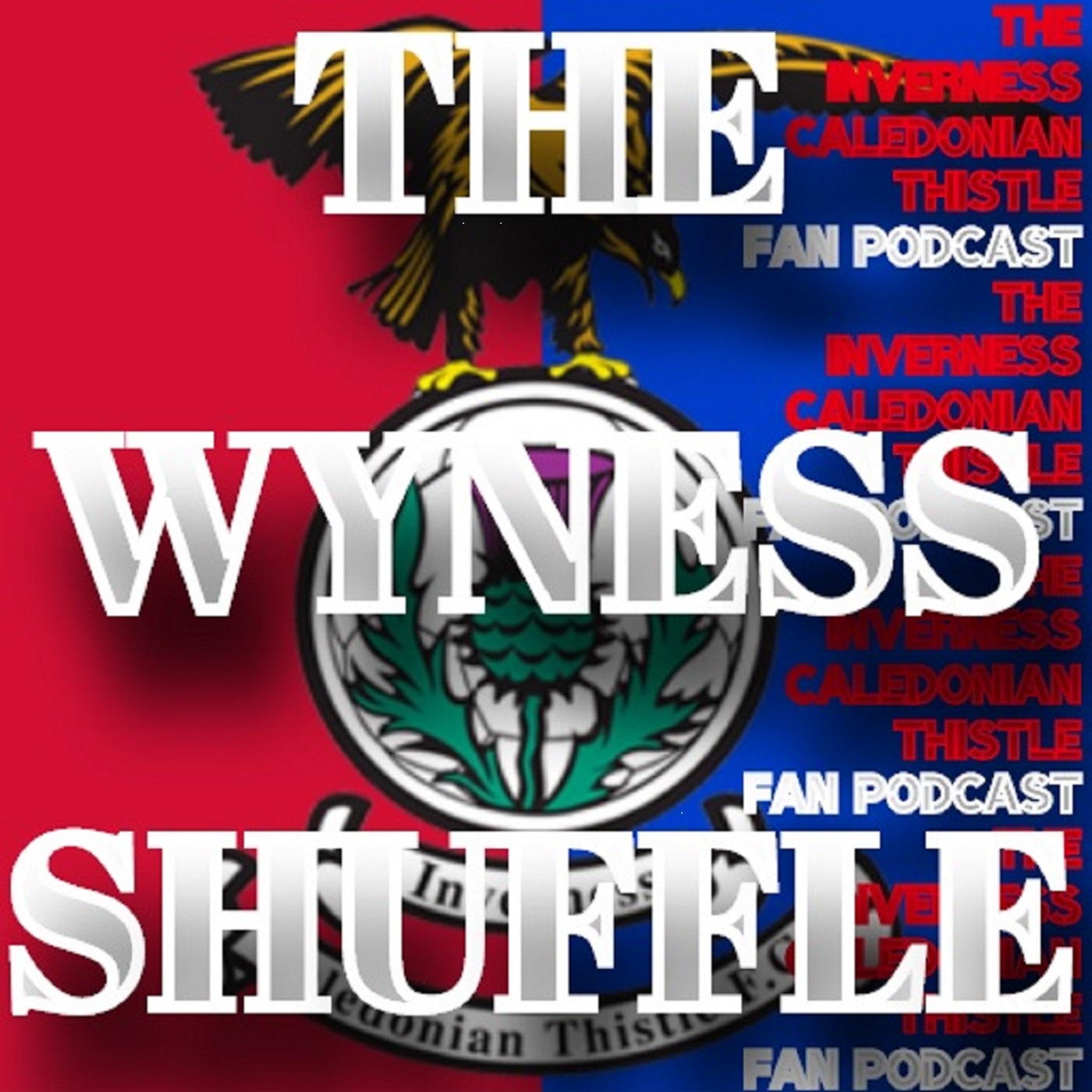 Allow The Wyness Shuffle to ease you through the pain of the post-Christmas lockdown with this bumper Yuletide episode. Alongside the usual reviews of recent matches and previews of games in a busy festive period, we find out who is the brains of the ICT dressing room, hear from an Alloa supporter on Saturday's game, go behind the scenes at TCS once more, add to our Nightmare XI, empty Santa's sack and drop an exclusive Christmas cover version. And if this isn't enough, there's another opportunity to win a fantastic ICT-related prize, and a few familiar names drop by to send their Christmas wishes. Get shuffling!      
Running Order
01.33 Riley and AY name their Highland Highlights from the last three weeks; Grinch MacKenzie abstains.
02.46 We try to find some positives from 2020. 
06.52 Game by Game: a review of the matches against Queen of the South, Dundee and Alloa.
22.24 Morton Away: Ross time-travels to Boxing Day to report on a game that hasn't happened yet.
23.43 A View from the Opposition Terrace: Moff chats to Alloa supporter Kieran Mooney about Saturday's game, Peter Grant, the Alloa squad and Jim Goodwin's little pitches.
32.48 The Inaugural Wyness Shuffle Christmas Quiz: host Stevie Riley channels his inner Bruce Forsyth as contestants Scott Allardice, Robbie Deas and Wallace Duffy compete for the coveted Wyness Shuffle mug.
44.57 Christmas pun-off: in which ICT players past and present provide the inspiration for a host of horrendous festive puns.
47.03 League Lookahead: we preview the upcoming games against Morton, Dunfermline, Arbroath, Queen of the South, Raith Rovers and Alloa.  
56.00 Ceefax and Bamboozle: an unscheduled detour into the past.
57.46 Behind the Scenes at ICT: Riley chats to Caley Thistle Commercial Manager Keith Haggart.
1.03.12 The 500k grant: we discuss the Scottish Government's recently-announced grant scheme to support Scottish football clubs through the Covid crisis.
1.07.02 Some quickfire predictions about the outcomes of the 2020-21 season.
1.10.17 Nightmare XI: we throw another dud on the fire.
1.14.22 With Suv stuck halfway down a chimney in Inverness, the authentically white-bearded Riley takes the reins of the sleigh and pulls your questions from his sack.
1.21.25 Riley's Christmas Card List: it's not very long.
1.22.36 Competition time: your chance to win another unique piece of ICT memorabilia.
1.24.13 The big closing number: Do They Know It's Christmas as you've never heard it before.